We are a non-profit organization that aims to give the boy child the best opportunity to excel in today's society.
We believe that the boy child if given the necessary tools, resources and opportunities can excel beyond their wildest dreams and can only be limited by their imaginations.
Career Opportunities – Workshops and Events
We work with 16 – 24 year olds to provide them with the necessary advice from experts to guide them in making the right choices. Are you a parent, or guardian or working with young men who need some support to get back on track? Get in touch with our team, who will work with you and recommend the right opportunities.
Our apprenticeship programs aim to provide the right apprentice opportunities in various fields where we have partners/employers offering apprenticeships to young vibrant individuals. Call us today to get you the apprenticeship you need to kick-start your career.
There are a number of grants, scholarships and funding in both private and public sector funding available to innovative and exceptional young people, which our team will guide you on how to access them. Get in touch today to see what opportunities are available to you.
We work with employers in various sectors looking to offer 3 to 6 months internship programs for bright, enthusiastic and most deserving young men who have proven themselves in their various fields. Contact us today to discuss internship opportunities available to you.
Mentoring and Coaching Programs
As part of the personal development goals set by the mentee and mentor, our mentoring and coaching programs set out guidelines that guide our programs. The program seeks to provide personal support, assistance, encouragement and inspiration on clear career paths as agreed by the mentee.
The job market is completely saturated, but with the right tools, such as online courses on improving your employability, CV and interview skills to build your confidence, the marketability of these young people is greatly improved. We assist them to understand the job search market, where to look and how to make themselves more marketable and employable.
Young Prince's Initiative
The Young Prince's Initiative is tailored to cater to 5-12 years old, as we believe its never too early to instill strong beliefs in their capabilities towards achieving their best.
This initiative looks to hone talents in our young men, giving them an opportunity to showcase their talents and get the necessary access to education, courses, mentors, training or skills needed in furthering their ambitions. With the necessary resources to excel, the possibilities are endless.
Orphanage Support and CSR
We currently support 4 orphanages in the Federal Capital Territory and its environs, which has been possible due to the support we receive from our sponsors. The COVID pandemic meant a lot of people were in dire straits, thanks to the generosity of our sponsors, volunteers and partners, we were able to assist artisans during the nationwide lockdown, as well as hospitals in rural areas that needed basic COVID prevention materials to enable them carry on during the pandemic, in particular maternity clinics. We strive to offer as much support to the community as we can, due to the generosity of our partners, patrons and sponsors we will carry on doing this necessary work to ensure our young people are better for it.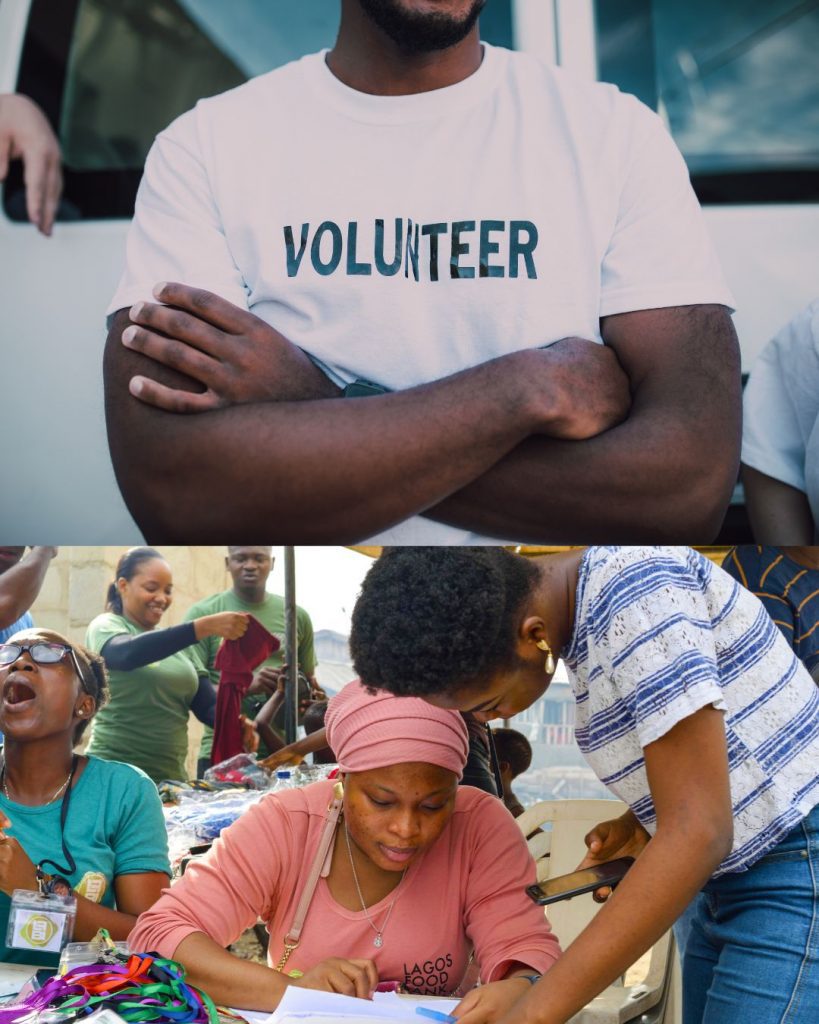 Volunteers are crucial in providing the support our boys and young men need, through a great network of volunteers and partners we provide the support and skills they need to soar and achieve their goals. Be part of this exciting and rewarding journey!
As a non-profit organization, we cannot achieve any of this without the support of our partners and supporters, discover how you can be part of this movement in building our young men to be leaders of tomorrow.
Fund Raising
Getting your business involved
Volunteering your time and skills.
Providing Internships/IT placements
We believe long-term, impactful partnerships are central to achieving our mission. We work with reputable organizations and individuals in our quest to impact our world to make a difference.